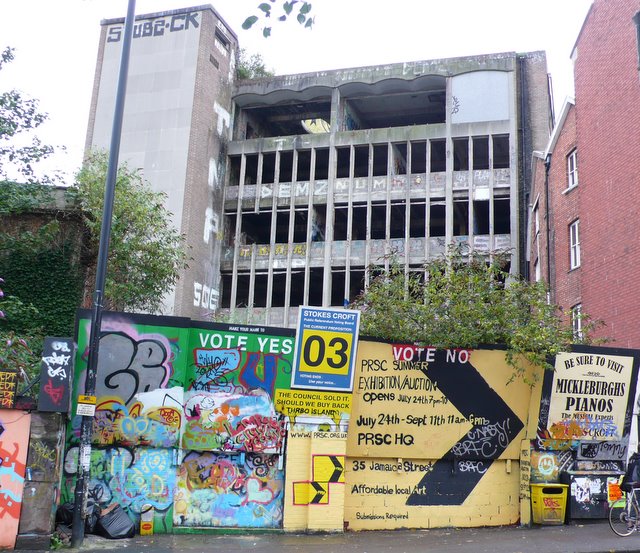 Sociologist Robert E. Park (whose work I haven't read) wrote
"…if the city is the world which man created, it is the world in which he is henceforth condemned to live. Thus, indirectly, and without any clear sense of the nature of his task, in making the city man has remade himself."
It may be that the values to which we adhere and the options for action open to individuals and communities are to a large extent the product of our material environment and our social organisation, both being inextricably connected with the other. Control of the environment, therefore, means control over our minds- our values, our inherent character- and our bodies- our daily actions, our gatherings and experiences.
So who has control over our material environment?
A cursory look at any city shows the domination of the environment by retail business. A large part of the city is purpose-built for retail business and because of this much of our activity is restricted to that which is conducive to profit-making.
In my opinion this amounts to a form of social control which should be challenged.
To see how we are being controlled we only have to look at what isn't there rather than what is. Why is there an ad for Strongbow and not a childrens' mural? Why is there a Topman and not a sex-education centre? Why is there a pub and not a youth club? The existence of some institutions rather than others means that some activities are prioritised over others.
Who, then, should control the city? In my view there is a strong case to make for the general principle of common ownership of and democratic control over the urban environment by the people who use it- or we should say- who might use it.
In the face of minority control, participatory democracy in the broadest sense is the only principle which would allow a city to reflect as many of the needs and interests of its diverse population as possible. If public spaces are put into the hands of the public, a various constellation of purposes different to profit-making would hopefully arise. Democracy is the only way, as Noam Chomsky puts it, by which "other values will come to the fore."
The practical application of the principle of common ownership is likely to be an extremely difficult project filled with ethical and pragmatic questions but one that if successful could begin to be liberatory.